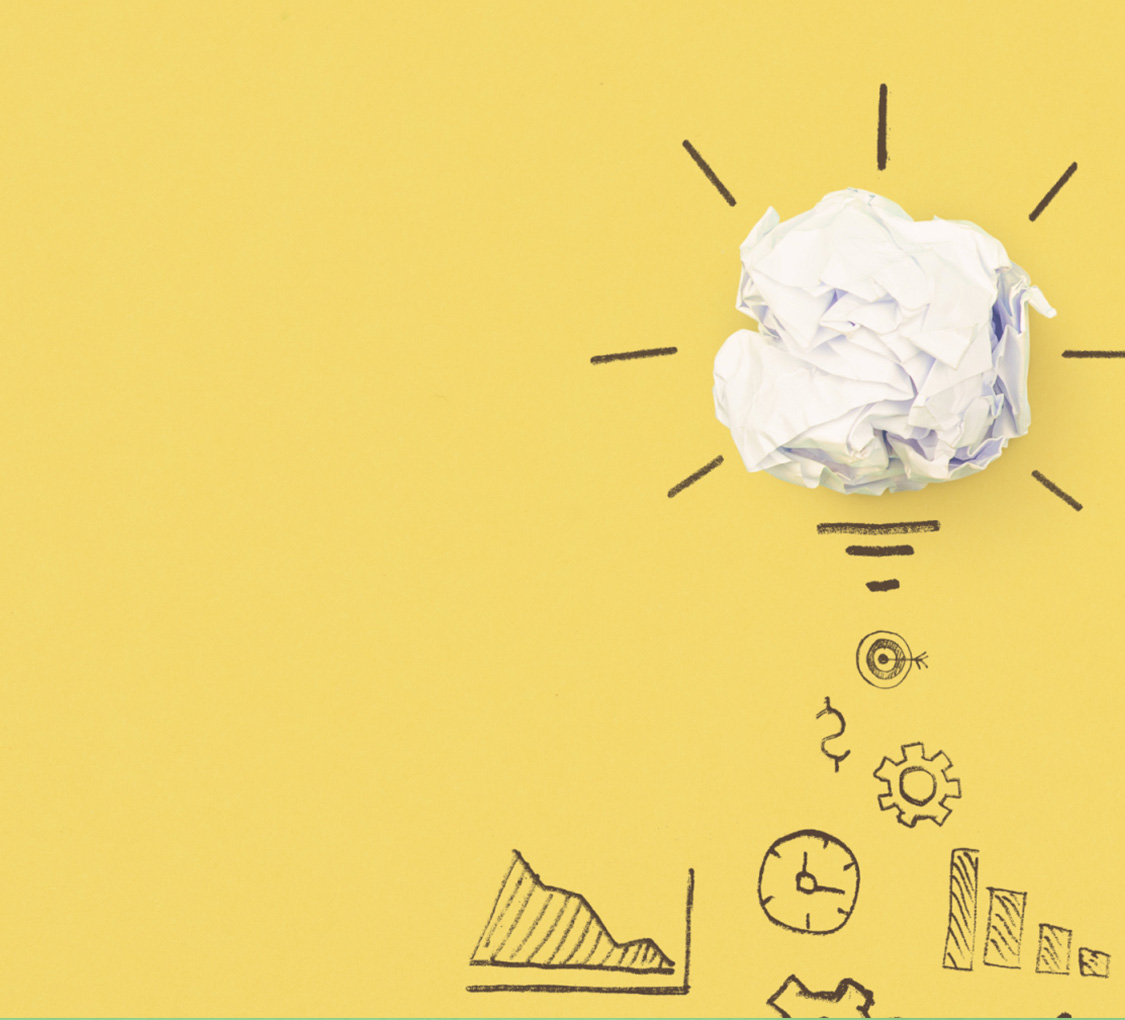 What's the first thing you do when you're looking for the answer to a question online?
Our guess is that you turn to Google.
Gone are the days of simply not knowing the answer to life's questions. Nowadays, when you are faced with a problem, you just Google the answer. Simple.
But, just how does Google prioritize which websites sit at the top of their results pages? It's not by random chance, but as a result of search engine optimization (SEO).
In our ultimate SEO guide we will explain the what, how and why of SEO in 2021, so that you can build your brand presence online, and grow your business today.
But, before we get into the nitty gritty, let's start with the basics.
What is SEO?
At its core, SEO, or search engine optimization, is the practice of increasing a company's visibility in organic search results, like Google. SEO helps businesses to rank higher on the first page of Search Engine Results Pages (SERPs), and ideally as the first listing, in the search results for specific keyphrases relevant to your business.
In layman's terms, SEO is the strategy helping to ensure that when someone "Googles" a search term related to your product or service, your website appears first.
So, why is SEO so important for today's businesses? Well, organic, or "non paid" traffic accounts for over 53% of all traffic to websites – so there is ample opportunity to drive more people to your website and ultimately, increase conversions. However, this is just the tip of the iceberg in terms of what SEO can do for your business – as SEO has also been proven to boost brand credibility, which is why people are more likely to click on one of the top 10 "blue links" than the paid ads at the very top.
How do search engines work?
Billions of people use search engines, like Google, every day to conduct searches online. Whether looking for a recipe or trying to find out more about SEO, like you are now, we all rely on search engines to provide us with the right answer in a matter of seconds.
This is not something that happens magically; Google – and all search engines for that matter – have crawl bots that review all content on the internet. Then, by applying their complex algorithms, these search engines prioritize (or index) the content you see on your laptop or smartphone. Now, we are not going to sit here and list all of the factors (also known as ranking factors) Google evaluates because there are many and Google simply does not release all of that information. But, we can outline several ranking factors that we do know, which include:
The authority of the brand/domain
Links pointing to your website from other sites
Site speed and usability
If it's a mobile-first design
Content quality.
Now comes the fun part: optimizing your website for search engines with all of these ranking factors in mind. It may sound complicated, but by following the core principles of SEO, such as technical setup, quality content creation, link building and site usability, you can ensure that your website dominates Google and leaves a trail of envious competitors in your wake.
The core SEO principles
If you're looking to improve your SEO strategy, look no further than the three core SEO principles: technical setup, content and backlinks.
If you can master these three principles you are on your way to reaping the benefits of SEO, and can sit back and watch the free organic traffic roll in over time.
Technical setup
For your website to rank well or appear higher in Google, the search engine bots must be able to crawl it and deem it technically sound enough for it to be considered credible.
The practice of improving the technical setup of your website in order to increase the ranking of its pages in SERPs is referred to as technical SEO and can be broken down into the following pillars: making your website faster, easier to crawl and the content easy to understand.
Sounds simple enough doesn't it? Well, in theory it is. Except, web pages appear very differently to search engine crawlers than they do humans i.e. they see nothing but text, or code. So, even if your website is appearing fine for you, it could be invisible to Google.
So, this is where technical SEO comes in. It ensures that you optimize your website in such a way that search engines, like Google, can crawl and understand them without any issues. Some of the main factors to consider when optimizing the technical aspects of your website include:
Sitemap and robots.txt files
A sitemap is a file that lists all URLs on your website. These are used by search engines to identify which pages they can crawl and index, whereas a robots.txt file tells search engines which pages to index and which pages they can or cannot index.
Website navigation and links
Search engines crawl sites and navigate websites just like you would, in that they follow the internal links. When search engine crawlers land on a website page, they use the links to direct them to other pages to analyse and index.
Page speed
Search engines consider the page speed, i.e. the time it takes for a website to load the content for a user, when crawling it to determine its quality. Many elements can affect the page speed of a website, such as image and video size, JavaScript, HTML code, CSS that styles page elements, and more. However, you can use free tools, such as Google's Page Speed Insights Tool for suggestions on how to improve your page speed.
Broken links and redirects
Any type of broken link is bad for SEO, as it wastes your crawl budget and creates a poor user experience by driving users to a non-existent page. In the same way, a broken redirect provides a poor user experience and prevents search engines from potentially indexing content on your website, as it goes to nowhere.
Duplicate content
Website pages containing identical or very similar content confuses search engines as they can't determine which page to show in the search results. So, by ensuring that each of your pages includes original content (i.e. the page title, meta description, header tags and on-page body copy), you'll stop your pages from competing against one another for the same keyphrases — and ensure you don't get penalized which pushes your pages further down in the SERPs.
Content
Bill Gates once said: "Content is king" and the same holds true for your SEO strategy. Whenever you type a query into a search engine you are looking for content, or information that answers your query.
With this in mind, content is at the heart of your SEO strategy, as search engines crawl it to determine what it's about, and then rank your website according to its relevance. Based on your content, search engines will match a person's query with pages they deem most relevant, which is also where keyword research comes in.
Keyword research
SEO is all about attracting the highest quality traffic to your website. You want to attract people who are looking for what you are selling, and then turn them into customers.
This is only possible if your website appears in the search results for the right keywords. If your content isn't using the keyphrases your target audience is typing into search engines, then your website simply won't appear in front of them.
At its core, the principle of keyphrase research is a simple one: discover which search terms your target audience is typing into Google, and then add them to your relevant website pages. You can conduct your keyphrase research using a number of tools, including Google Keyword Planner, SEMrush and Ahrefs, and then weave them throughout your content in a process known as on-page optimization.
On-page optimization
On-page optimization ensures that search engines both understand the topic and keywords on your page, and can match your page to relevant user search queries.
On-page optimization can take many forms, but the most important content to optimise for relevant keyphrases includes the following:
Meta data: The page title and meta description that represent a website page in the SERPs — these drive clicks back to your website
Header tags: Such as H1s, H2s, H3s and onwards
URL: The page URL should include your primary keyphrase
On-page body copy: Weave your keyphrases throughout the body copy of your page, whilst avoiding "keyphrase stuffing" i.e. repeating a word far too many times — Google can tell when you do this and will penalise you for it!
Image ALT tags and file names: Search engines cannot see your images, so optimize your image ALT tags for relevant keyphrases
Other on-page SEO factors to consider
Although keyphrase optimization is at the core of on-page SEO, it's not the only factor to consider when optimizing your content. It's also about using your content to increase your brand's credibility and authority, too.
You can boost your brand's credibility and the domain authority of your website by using external links to drive users to other reputable resources on the same topic. And similarly, you can utilise internal links to drive users to relevant pages on your website. This will not only increase user engagement, as users navigate throughout your website, but it will help to pass link authority (i.e. SEO value) from one page to another – as Google will crawl these internal links when landing on that page.
Backlinks
It's probably clear by now that there are two factors that are essential for your website to rank well in Google: relevance and authority.
Technical setup and content help to improve your website's relevancy, but it is backlinks that boost your authority.
But, what are backlinks?
Backlinks are links that are created when one website links to another. Often referred to as "inbound links", backlinks are important for SEO, as they indicate that your website content is popular and credible by an external source.
When looking at a site's backlink profile, Google evaluates the quality and quantity of the links. It's all well and good to have thousands of backlinks to your website, but if they are poor quality (e.g. from a spam website), then this will affect your website ranking.
Just like the search engine algorithm, it's not known exactly what Google considers when looking at a website's backlinks, but we do know it considers:
The authority of a linking site: Links from websites that have good quality links pointing to them work best
Topic relevance: Links from domains on a topic similar to yours will carry more authority
Trust in a domain: Links from more "trustworthy" sites will always impact rankings better
Without a basic SEO strategy to help you increase your organic visibility in search engines, like Google, no business can survive long in the highly competitive digital landscape.
By following these basic SEO principles, you can build your brand presence, bring more traffic to your website and in turn, drive more conversions and sales. And best of all, it's the gift that keeps on giving, as this traffic will snowball over time — unlike paid advertising, which needs continual funding to drive website traffic.
Want to find out how SEO could help you to build your brand? Explore our SEO services to find the right solution four your today.
CTA_FOR_INSIGHT_DETAILS_LOWER